Our large round baler machine is suitable for farm breeding. In addition, we provide after-sales services. For specific content, please consult our salesman.
Customer profile
Last month, in the message area of our company website, we received an inquiry from this customer. After seeing the information on our website, he wanted two silage balers. He owns two farms. And he raises cattle, sheep, and other livestock. So he wants to buy a silage packing machine for his breeding industry. In addition, he uses them for his own breeding. But he also provides services for nearby farms. People from nearby farms delivered materials to him. And he helped pack processing materials. So he earns a certain amount of money. According to the customer's output demand, our salesperson recommended a large round baler machine to him.
Functions of the Large Round Baler Machine
1. It is suitable for silage packing, and suitable for fresh or dry straw. You can use it to make silage as animal feed. Solve the problem of lack of green fodder in winter.
2. The silage baler can exhaust air to the maximum. So it is helpful for fermentation and long-term storage. Because the nutrition of the silage is improved after fermentation.
3. When the green storage season is over, the silage packing machine can also process and pack yellow stalks, straw, alfalfa, peanut seedlings, peanut shells, etc. One silage balers forage baling machine has multiple functions. Thus, it avoids seasonal constraints.
About payment and shipping
After solving the customer's packaging needs, then our business manager confirmed the payment method to him. The customer paid the full amount immediately. Because our large round baler machines are in stock, we can arrange delivery at any time.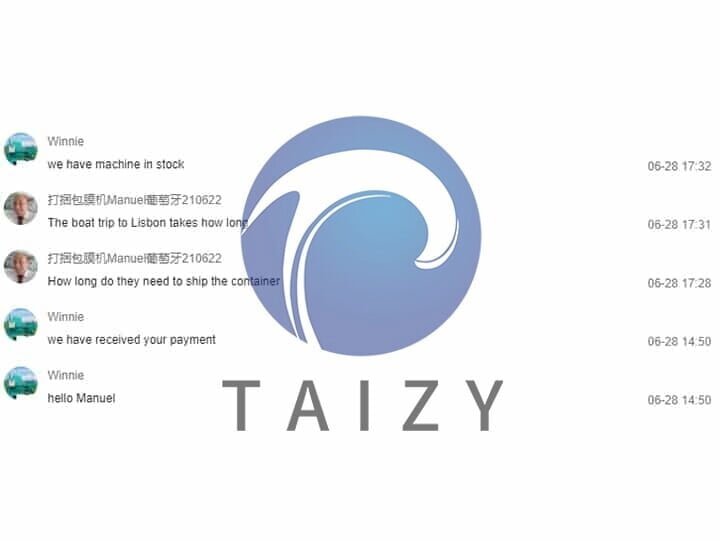 Why customer choose us
We are a professional factory, and specializing in silage packing machines. Our factory is engaged in industrial manufacturing and international trade. So we have a professional team to provide customers with the best service. The customer stated that he has a very large roller packer. But the quality of the machine is not good. Besides, the packaging cost is too high. And he happened to see the large round baler on our website. He felt it was good, so he came to consult. Our salesman answered the customer's questions professionally. It is based on our knowledge of the large round baler machine.

Working video display of large round baler
Large round baler machine display